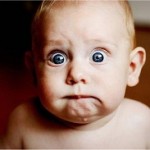 15-Year-Olds In Oregon Are Legally Allowed to get Sex-Change Operations
Posted On:
In the name of Allah, the Merciful to all, the Compassionate
In a statement, Oregon Health Authority spokeswoman Susan Wickstrom explained about the age of medical consent in Oregon:
"Age of medical consent varies by state. Oregon law -- which applies to both Medicaid and non-Medicaid Oregonians -- states that the age of medical consent is 15."
While 15 is the medical age of consent in the state, the decision to cover sex-change operations specifically was made by the Health Evidence Review Commission (HERC). With no public debate, HERC changed its policy to include cross-sex hormone therapy, puberty-suppressing drugs and gender-reassignment surgery as covered treatments for people with gender dysphoria, formally known as gender identity disorder.
By lowering the age of medical consent, and further developments, now 15-year-olds are allowed to get a sex-change operation without parental consent or even notification -- and the state will even pay for it through its Medicaid program, the Oregon Health Plan.
If you are now, or have ever been, a parent to a 15-year old you know how impressionable and fickle they can be. You cannot expect them to understand what the consequences of such an operation are, and they cannot just press the undo button. That's why they need parental approval for such an important decision.
That's gone completely insane.
I am just wondering why people in North America think they can afford so much stupidity and insanity. Their arrogance and hubris are sure enough for every civilization to drive them out of existence. But that level of insanity is a whole new level of what the f#@k!!