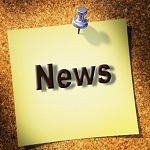 Quds Day Massacre by Nigerian Soldiers in Zaria
Posted On:
In the name of Allah, the Merciful to all, the Compassionate
إنا لله وإنا إليه راجعون
Friday 25-07-14 is a sad day in which some security agents of the federal republic of Nigeria, according to PressTV, gunned down twenty-five demonstrators and arrested 12 others, during an anti-Israeli rally held to mark International Quds Day in Zaria in Kaduna State.
Later, military forces reportedly executed all detainees without trial, including the two sons of Sheikh Ibrahim El-Zakzaky, the leader of the Islamic Movement in Nigeria, before handing over their bodies to Ahmadu Bello University (Abu) teaching hospital. As a result of the crackdown, El-Zakzaky lost three of his sons while another one was among those injured by government forces. Meanwhile, government forces attacked a mosque in Nigeria on Saturday, killing three more people.
Shooting protestors who protest atrocities committed by another country somewhere else, arresting protestors and then execute them all while in police custody, is what they call a democracy. That's a new low for the standards of a democratic government, which Nigeria is claiming to operate.
To find out why things ended up so badly, let's review some recent news:
I think all the world heard that on April 14, militants from Boko Haram group stormed a school in the town of Chibok, located on the fringes of the Sambisa Forest, and loaded scores of schoolgirls onto trucks before driving away unchallenged. That story was so bizarre that most people could not take it at face value. Why nobody fought them? Why Nigerian military and police could not find the girls and release them? Was it just an alibi to let American troops have a military base in Nigeria, and do whatever they want?
Boko Haram, which means "Western education is forbidden" in Nigeria's local Hausa language, first emerged in the early 2000s preaching against government misrule and corruption. The group later became violent, however, after the death of its leader in 2009 while in police custody.
Since then the sect has been blamed for numerous attacks – on places of worship and government institutions – and thousands of deaths. But the problem is wherever there are natural resources worthy enough to terrorize locals, and forcing them to leave, Boko Haram boogiemen are happy to be there. Seemingly, the attacks under the name of Boko Haram, are just carried by secret services who hate the light.
It was quite obvious that whole Boko Haram storyline is a fake one, and it's a pretext to clampdown the Shi'ite Islamic Movement led by El-Zakzaky. Shi'ite constitutes a tiny minority of Nigeria's overwhelming Muslim majority (over 80 million). An estimated four to six million Nigerian Muslims are said to be Shiite and they are concentrated largely in north's commercial capital city Kano as well as Sokoto and Kaduna.
Two months ago, El-Zakzaky blasted the country's Boko Haram insurgency as "a western covert operation to balkanize" the nation.
"[Boko Haram leader] Abubakar Shekau is presently being kept safe in a military camp," El-Zakzaky said in northwest Kaduna state on the commemoration of the annual Shiite Martyrs Day.
"Let no [one] be fooled, there is nothing like Boko Haram. It is a covert operation to balkanize Nigeria and to steal its resources in the name of search of Boko Haram insurgents."
El-Zakzaky said the developments in Nigeria's northern region, hit recently by a spate of attacks by Boko Haram, is a replica of the western operations in Iraq and Afghanistan, and is aiming at plundering the country.
"They have realized that there is gold in Zamfara and Zaria, Birnin-Gwari, [and] gold and platinum in Sokoto and Borno. They did it in Iraq, as they went in search of weapons of mass destruction, which they never found but plunged the country in chaos," he added.
"The same thing was experimented in Afghanistan before our eyes. The Western countries are experimenting the second phase of scramble for Africa with great expectations from Nigeria," he went on to say.
El-Zakzaky clearly exposed that, by creating Boko Haram boogiemen storyline, Nigerian government is setting the stage to clampdown all legal and genuine political Islamic movements, especially in Shi'ite community.